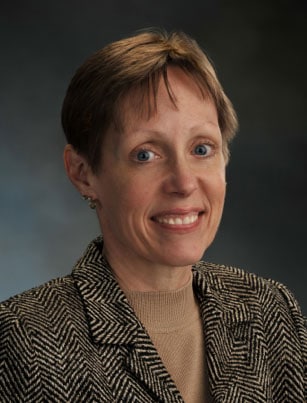 Sally L. Schoffstall
Sally L. Schoffstall is the founding member of Schoffstall Elder Law, LLC, a firm dedicated to the practice of elder and special needs planning law, guardianship, estate planning, and estate administration. She is certified as an elder law attorney (CELA) as conferred by the National Elder Law Foundation and authorized by the Pennsylvania Supreme Court.
Sally is a member of the National Academy of Elder Law Attorneys (NAELA) and a founding member of the Pennsylvania Association of Elder Law Attorneys (PAELA). She currently serves as Treasurer of PAELA and a member of its Board of Directors. She is also a past chair of the Elder Law Section of the Pennsylvania Bar Association. Sally is an invited member of the Special Needs Alliance, a national nonprofit organization of attorneys dedicated to assisting individuals with disabilities and their families. She served as a course planner, and speaker, for the First (1998) through Twenty-First (2018) Annual Elder Law Institutes sponsored by the Pennsylvania Bar Institute.
In 2011, Sally was presented with the Excellence in Elder Law Award from the Elder Law Section of the Pennsylvania Bar Association, "in recognition and appreciation of her superior professional efforts in the field of elder law, significant contributions to the legal profession, and noteworthy service to the elderly." In 2013, Sally was honored to receive the Outstanding Member Award from PAELA. She possesses Martindale Hubbell's highest lawyer rating of AV® given to those select attorneys who have reached the highest standards of professional excellence.
Sally graduated, Phi Beta Kappa, from Oberlin College, where she double-majored in English and Economics (Honors). She received her juris doctor degree from The Cornell Law School. As of December, 2011, Sally concluded her service as a 20-year member of the Northwestern Lehigh School Board, where she served as Vice President and chaired the Personnel, Scholarship, Legislative and Extra Curricular/Athletics Committees. Currently, Sally chairs the Lowhill Township Zoning Hearing Board. Sally is married to Reverend Paul Schoffstall.